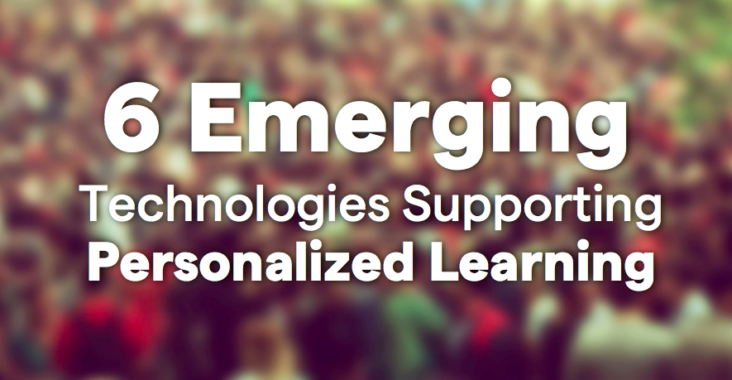 6 Technologies Supporting Personalized Learning
January 8, 2018
This is a follow up to 4 Iowa Schools Getting Personalized Learning Right written by Meredith Allen: educator, instructional technology consultant and general classroom audio recording evangelist. 
Dee Lanier, an amazing and inspiring educator, has recently challenged my thinking about how important it is to "vet" the technology I am using. Educators, administrators and technology directors/coordinators should be fastidious about what programs they are purchasing and supporting for use in their institutions. What does this mean? There needs to be serious reflection and many conversations before clicking "purchase." A superb resource for technology evaluation and reflection is TRUDACOT, a discussion protocol intended to help facilitate educator conversations about deeper learning, student agency, authentic work, and technology integration (credit to the creators, who–full disclosure–are dear friends and previous colleagues Scott McLeod & Julie Graber). When vetting school or classroom technology, there are many key factors (see this great podcast series on designing pilot programs for EdTech and personalized learning). As a starting point, here are three questions you must consider:
Does the technology overshadow, mask, or otherwise draw the focus away from important learning?
Does the technology add value so that students can do their work in better or different ways?
Are digital technologies utilized by students in both appropriate and empowering ways?
If your answers are "no," "yes," and "yes," you're off to a great start. Below are a few technology platforms that I support wholeheartedly, which tick each box above. My considerations are usually focused around a few questions. I like to ask: How does this tool lower the floor for young, emerging learners? Can the roof be raised easily for our high-flyers? What is the potential for personalization?
6 Technologies Support Personalized Learning
How do we get there?
In my previous post, I discussed four rural Iowa schools doing personalized learning right. How do schools who may be dozens or even hundreds of miles away from the nearest music store or science center implement technology with such expertise? For one, rural schools and communities are usually strong and tight-knit. There are close relationships that can be tapped into for support. These relationships can help reinforce personalized learning models in their schools. According to A Guidebook for Success: Strategies for Implementing Personalized Learning in Rural Schools, personalized learning is essential for rural schools because it "provides opportunities for students that often are not available in many rural districts. With its focus on individual learning and the use of emerging technologies, personalized learning helps to transcend many of the limitations confronting rural students, such as geography and limited course opportunity and access."
Yes! Bingo.
Ok, now that we know what successful personalized learning looks like in schools and we understand the urgency of providing these opportunities to our learners, we need to start the engine. Future Ready Schools has a great guidebook designed just for this process which has a 5 step planning process and focuses on these categories (keep in mind this is geared for district-wide adoption):
Curriculum, Instruction, and Assessment: Teachers customize instruction, content, and assessment on a student-to-student basis to ensure mastery.
Personalized Professional Learning: Through technology and digital learning, educators access professional resources and learning opportunities that can lead to improvements in their students' academic success.
Budget and Resources: Districts align their budgets with personalized learning priorities including ongoing support for quality technology and infrastructure.
Community Partnerships: Schools and districts partner with local businesses and industries to advance the school's learning goals.
Data and Privacy: Districts and schools establish policies and procedures for collecting, analyzing, storing, and reporting student data that ensure student privacy and data security.
Robust Infrastructure: Teachers embrace technology and online platforms to access tools, resources, data, and systems necessary to tailor student learning.
Use of Space and Time: Through technology and a new approach to classroom structure, teachers and schools leverage in-school and out-of-school time to meet the needs of individual learners.
These steps are intense but imperative to shift teaching and learning for our students' global success. Let's roll up our sleeves and start this important work!