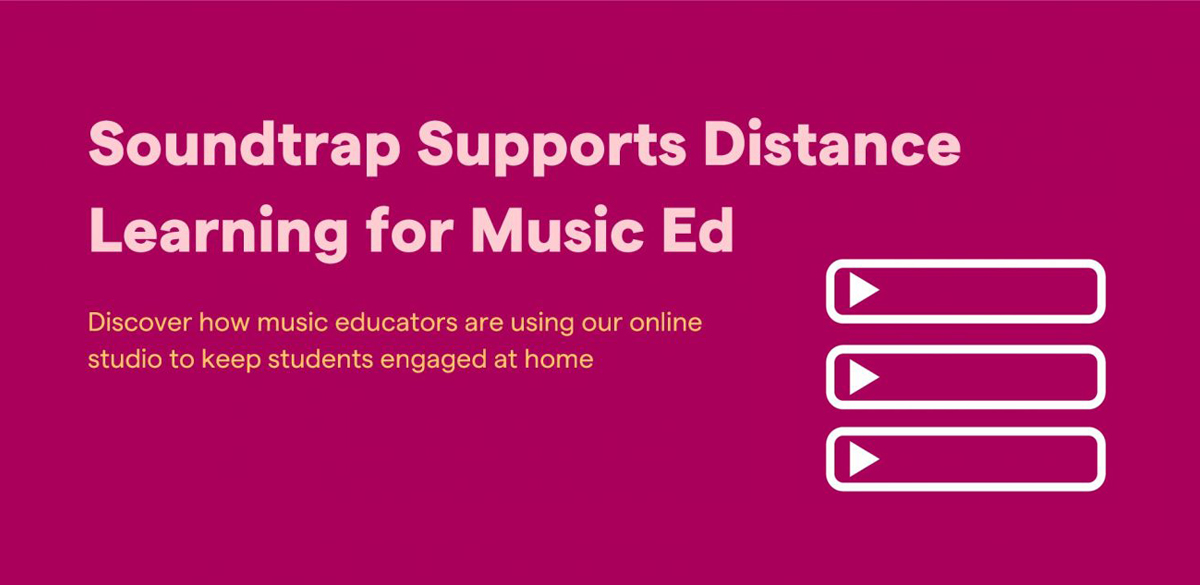 Soundtrap Supports Distance Learning for Music Ed
April 14, 2020
We've got an awesome community of educators who are providing distance learning activities to support students and families during COVID-19 school closures during the Spring of 2020. Discover how music educators are using our online studio to create learning experiences to keep students engaged at home. From whole-class music collaborations, supporting virtual music ed programs, and more, students are able to explore creative sound-making from virtually anywhere. 
Students Explore Creative Sound Making with Ringtones
David Ifill, DC Public Schools
Grades 6-8
"My students are extending their music theory education into real-world applications. Using Soundtrap, students in my class are learning how music compositions can translate into making a ringtone for their smartphone. Students who have never used music technology are bridging the gap with our coursework to something that they use in everyday life. Students that have never really taken an interest in music, suddenly are composing songs and are excited to share them with me.
Soundtrap is helping to bridge the gap in distance learning since most of our students do not have a piano ready at home. I can have them compose music and collaborate with them in real-time using the online studio. The ringtone assignment that I tasked students with was something really exciting for them and the students at Brookland Middle School couldn't be happier."
Students Create New Rhythms in Remote Learning Environments

John Churchville, Rudolf Steiner High School
Grades 9-12
"As one of the music educators at my school, I was tasked with combining our music program into two classes, teaching Music Theory and Composition to 30 students from grades 9-12. We have begun the class with no plan, no goals, and no directive. During my first online session, I tasked my class of 15 students to jump into Soundtrap's online studio and throw together different loops, beats and sounds into a single track. With little direction and no rules, the end product was a song that mirrored a Jackson Pollock painting, with different sounds coming together to create something new.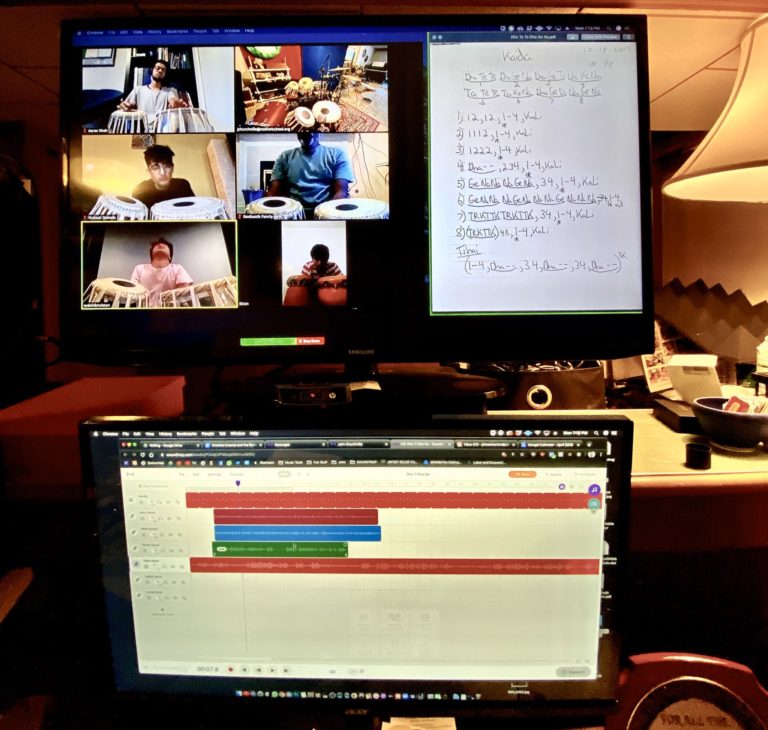 In the follow-up class, I shared my screen and, together, the students and I discussed various aspects of music while evaluating a track within Soundtrap. During this time, I encouraged students to practice their musical vocabulary and use positive criticism to discuss the direction of the works and what could be developed. It was very fruitful, and a great way to include the students who had not yet found their way into composing something. They were able to articulate and discuss very respectfully and with good tips. It was amazing!
The last very cool thing I was able to do was to add drums and bass guitar from my home studio onto some students' pieces. I did this in full view of everyone. I made mistakes, took a lot of takes, and edited what I did. The point was to show them how messy the creative process can, and should, be. So, without talking, I was able to lead by example."
'Music Producer Academy Series' Launches Remote Program to Support Music Education
Dept. of Sound
The Dept. of Sound, a Sacramento-based non-profit that offers after school programming and music education, launched its youth educational program online last week in response to Covid-19 closures. The Music Producer Academy Series​ is a four-week intensive program that teaches music production and podcasting fundamentals to middle school and high school students by utilizing the latest in music technology. The program will primarily run on Soundtrap; at the end of the workshop series, Soundtrap will arrange for portions of students' work to be uploaded to the Spotify platform, available for global streaming.
Led by experienced instructors, students learn to use online cloud-based production software to create and collaborate on music and audio projects. By learning the fundamentals of music creation, students develop leadership and life skills, as well as how to harness and develop their creative confidence. Students are also exposed to possible career paths in the media and entertainment industries, as well as entrepreneurial skills that will prepare them to enter the creative economy.
"Our Music Producer Academy Series will give students an outlet; something fun, creative & therapeutic to do in a time that is going to be very disruptive to their lives. We're starting a four-week program this week with 30 middle and high school students and will scale up and enroll hundreds of students in the coming months." -John Hamilton, co-founder & executive director
Many thanks to these educators and programs for sharing their distance learning experiences! Interested in featuring your classroom and/or project on the Soundtrap EDU blog? Share your story here.