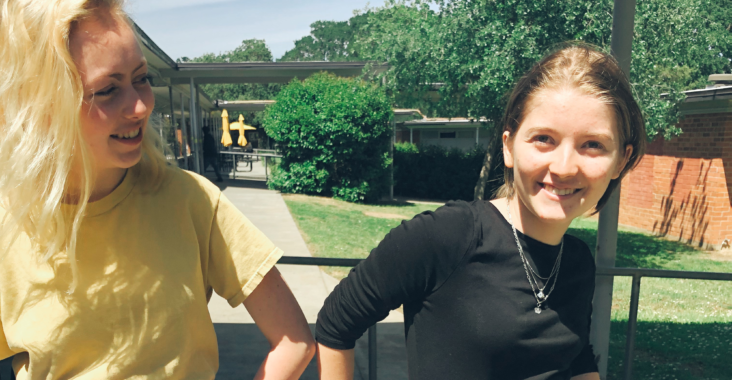 Student Voice & Choice with Podcasting at San Francisco High School
June 17, 2019
Our most recent project explored how media, storytelling, and digital authorship can help build awareness around an issue that is relevant to teenagers. My students in San Francisco High School collaborated in small groups to explore and research a specific topic, and then utilize storytelling through a media of their choice to help build awareness around that topic or issue. This could be a podcast, a short film, a digital comic, a blog or website, or any other digital format that involves media and storytelling.
I wanted to give students the opportunity to have a lot of choice and voice in their project, and to select both the topics and media formats that they were both interested in. I was able to secure both a Donors Choose grant and a local grant, to purchase a few sets of professional microphones and headphones, which really improved the quality of the student's podcasts. We also had access to Soundtrap thanks to a prize from last year's California Student Media Festival.
Izzy Kaufman (left in photo) and Bay McDonald (right in photo) created Under Pressure, a podcast highlighting the pressures students face in school.
A few words from the creators themselves:
"This was a really great project that allows us to express what we are affected by on the daily…we liked including multiple viewpoints in the podcast through the survey we did with our peers."
Bay McDonald, Class of 2021
"I liked the freedom we had — we got to pick our own topic, pick the medium, and design it all by ourselves. It was really freeing and cool!"
Izzy Kaufman, Class of 2021
About the author: Rebecca facilitates the Creative Writing program at Marin School of the Arts at Novato High School in San Francisco Bay Area. When she's not reading, writing, planning, or grading, she can be found chasing her two young children around the local playground.