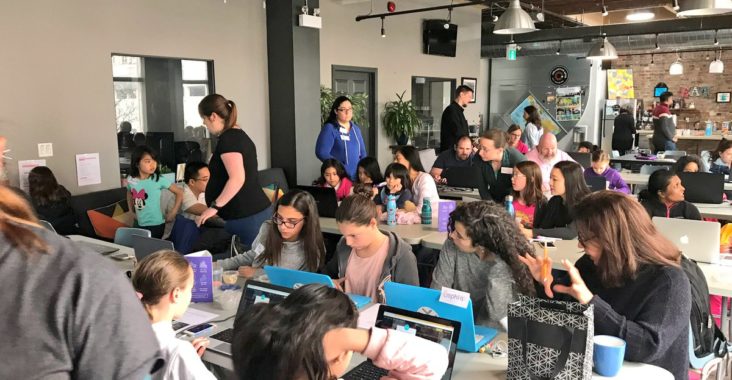 Soundtrap Used for Collaborative Game Production
May 23, 2018
Soundtrap was recently used for collaborative game production at the 
National Girls Learning Code Day
. In this collaborative experience, learners worked together to build a video game that addresses a social or environmental issue and works towards change. Learners explored the game industry by experiencing what it's like to work on different project teams, within a variety of roles. As a group, they tracked through the game development process together – from pre-production to post.
After brainstorming a game idea, and creating a collective Game Design Document (GDD), learners worked in smaller teams to complete assignments using a variety of tools, programs, and languages. This included an audio team/station where learners used Soundtrap to create background music and sound effects for their levels. Each team of learners collaborated on 2 of 3 game production elements, including game-building, audio, and artworks.
The learning outcomes from the day were:
Use technology to create social change
Better explain the game development process
Apply personal interests and skills within the game industry
Work with a team to find creative solutions to problems
Create a collaborative video game in Scratch
Use the tools, languages, and programs learned to keep coding
There were approximately 700 parent/child pairs participate, with the theme of "Declining Bee Population." Participants shared photos and stories online using #GLCCodeDay.
"Learning game design with my little one at @learningcode today. Creating a great background music is harder than you may think!"
–Allen Lau
Here are a few example levels that were created: