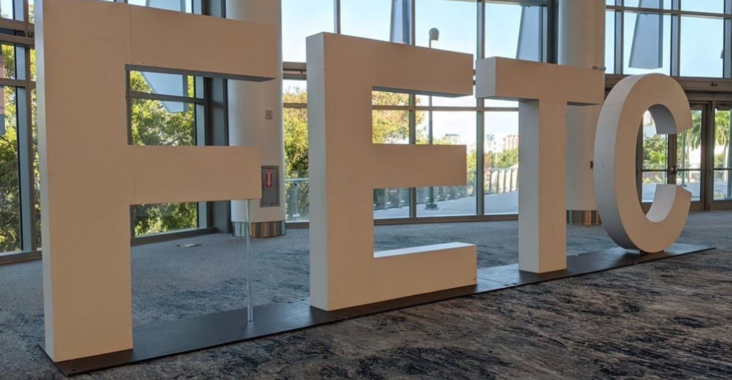 Soundtrap Team at FETC 2020
February 6, 2020
In January, the Soundtrap for Education team headed to Miami, Florida to participate in the 40th annual Future of Education Technology Conference (FETC). The conference, which is the first edtech event of the year, attracts thousands of education and technology leaders for an intensive, highly collaborative exploration of new technologies, best practices and pressing issues.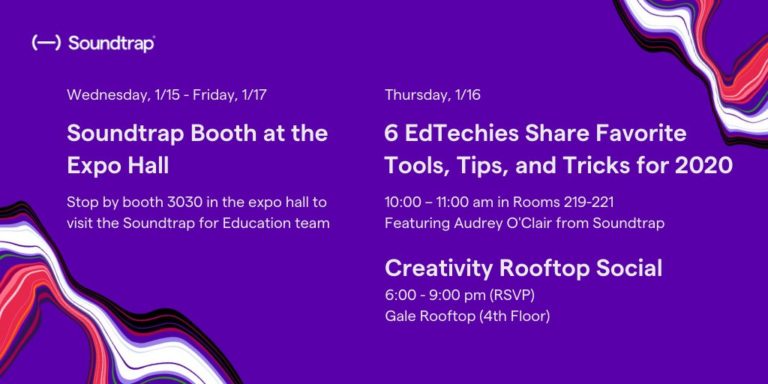 Our presence at the conference was centered primarily on the expo floor, where we connected with attendees to discuss how technology can be used to support, and even transform, teaching and learning in today's classroom. Some of our favorite discussions centered around the explosion of podcasting in education as both a way for educators and students to consume new information, as well as express their own ideas. For example, one educator shared how she uses podcasts to reimagine traditional essays, where students produce recordings of their ideas and can further explore storytelling by incorporating additional sound effects. Learn more in this post by Hillary Goldthwait on rethinking written expression using online recording.
Here's what some FETC attendees had to say about us: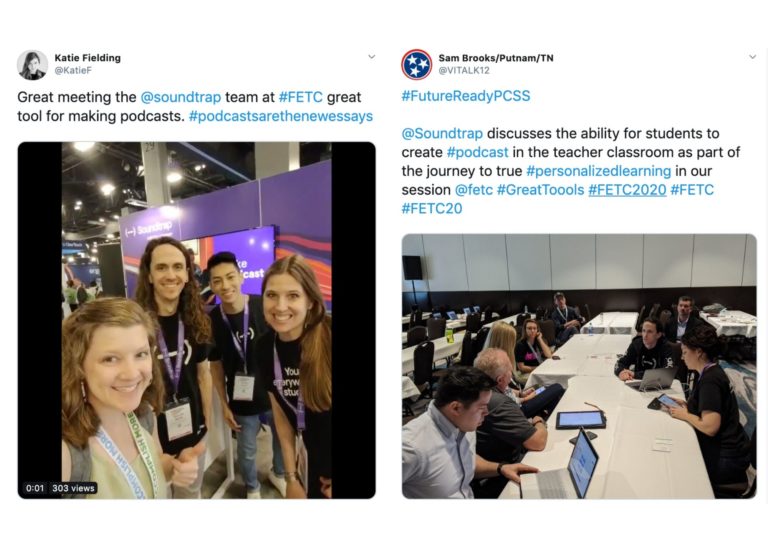 We also partnered with Adobe for Education and Clever to co-host a professional learning community social during the conference. During the social, attendees were able to sketch out their own podcast timeline. The activity is a great way to introduce podcasting to students or other educators, as well as map out your own storytelling ideas.
Here are the steps for creating your own paper podcast timeline:
Use the blank Soundtrap studio template for students to create a storyboard or visual representation of their podcast (we included a copy of it below).
Start by asking students to brainstorm a variety of topics they want to consider for the podcast. Students can narrow down topics by flushing out their stories ideas, focusing on having 3-5 talking points that align with the topic. Stumped for a topic idea? Check out our extensive list of audio recording projects that span a variety of subjects. 
Add the name of your podcast in the space provided in the top left corner and add the names of each individual speaker to the row on the left side of the page. Each row represents a speaker's unique track.
Add the name of each song or sound effect to the lines below the speakers. Each row represents an individual sound that complements the narrative. For example, guitar music, upbeat piano, and/or bees buzzing.
Using markers, crayons, or decorative tape, it is time to begin to build your podcast.
When recording a podcast, It is important to think about which person will speak first. Use a specific color to represent each speaker and sound. Students can begin to map out their written words and background noises to create a script for their podcast.
Remember that spoken word and background noises often coincide so it won't be uncommon for certain rows to overlap with each other.
Students can use the paper podcast as a visual understanding of how the different sound elements – including written words and sound effects – work together to create an engaging podcast.
Give us a shout on twitter by tagging @soundtrap with your paper podcast!
Missed us at FETC? Not to fear, you can catch our team at a variety of conferences around the world, including:
TMEA (Texas Music Educators Association) | February 12-15, 2020 | San Antonio, Texas
SXSWedu | March 9-12,2020 | Austin, TX