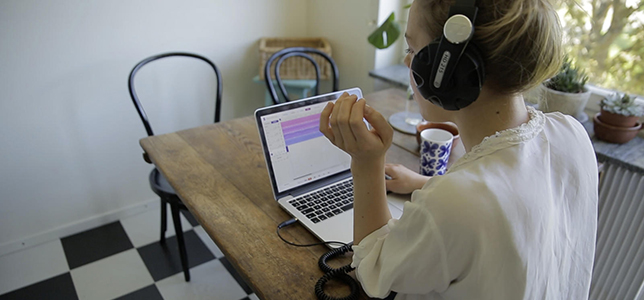 Online Music Composition Tool Engage Students
April 21, 2017
A fifth-grade teacher from Montana reflects on how Soundtrap helped an unmotivated, unfocused student discover his voice and passion.
One of the toughest tasks for teachers is reaching those students who seem to be tuned out. We all know the type — they don't pay attention in class, don't participate and don't seem to care if they get poor grades. In a small school, such students can particularly stand out and this was one of my biggest challenges in the school where I've been teaching for 19 years.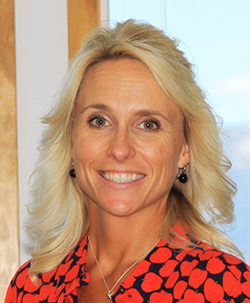 I teach at a rural, one-building, K-8 school in Western Montana in a picturesque spot with the Swan Mountain Range looming in the distance. With a student body of 165 and just one teacher per grade, we don't have lavish resources, but I'm convinced that creatively using technology to improve learning can work even on a modest level. We may be limited with only 45 Chromebooks in our whole school, but I've had positive results in my class with students going much deeper into subject matter through a blended learning style. Using a blended approach allows me to individualize a student's learning experience.
Nevertheless, my approach wasn't working with a particular fifth-grade student. He was struggling and had a hard time focusing. Nothing interested him and his grades were well below what they should have been. One day in class during Genius Hour, I noticed this student really engaged on a Chromebook. He had earphones on, so I could not hear what he was listening to, but the smile on his face went from ear to ear. I had to find out what had him so captivated.
Student Engagement
After asking him what he was up to, he said, "I'm doing Soundtrap." I had never heard of it, but soon learned about it from my colleague, Brianne Fuzesy, our music and band teacher. Brianne explained it is an online collaborative music and audio recording studio that runs on multiple platforms, including Chromebooks. Very easy to use, it gives students the tools to create music or podcasts and share them through the web with fellow students within an invited group. She told me about her class project, and I was incredibly impressed. Brianne had introduced my student's older brother to Soundtrap, and he was so inspired by her project, he shared it with his brother.
I was completely blown away by the impact of this software application on my student. While sharing his Genius Hour Soundtrap project, he led the class in selecting musical elements, put them together, then played the resulting composition to the class, all on Soundtrap. My chin was just about hitting the floor during his presentation. Here's a kid who really wasn't interested in much of anything at school, but I watched how he addressed the class with confidence and excited the whole group about the creative process.
Hand-Me-Down Composing
But the full story turned out to be even deeper. Brianne, who had taught college-level audio engineering before coming to our school last year, had been tasked with creating a general music class for older students at Swan River School, but found that some of her students were uninterested in the usual approaches to teaching music. Tapping into her skill set, she decided to focus on basic audio editing, researching a number of programs and finally choosing Soundtrap because of its simplicity, features and how well it worked on Chromebooks — although it works across iOS, Android, Mac and Windows devices as well. She set up a 30-day trial and used it in her seventh-grade music class as an introduction to how to make music on a computer via the program's pre-recorded loops as well as ability to record instruments.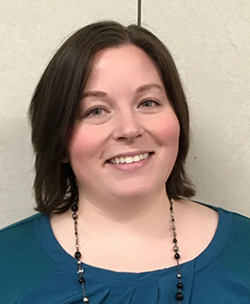 Most of Brianne's seventh graders were complete musical novices and started off slowly but the program, with its drag-and-drop features and on-screen keyboard, was so simple that they quickly got into it and became virtually unstoppable — including the older brother of my fifth-grade student. The seventh grader was so excited about it that he showed his younger brother how to use it at home and that was the source of his Genius Hour project.
Overwhelming Student Response But Limited Funds
My only regret is that I didn't videotape his original presentation, but I did bring my principal into the room to see it and it was magical. My student commanded this class of 24 kids and you could watch everything change; his posture, the look in his eyes. These are the moments teachers live for. After his presentation, he showed the other fifth graders how to use Soundtrap and this became what kids wanted to do during Genius Hour, with them composing music left and right. It took off like wildfire.
It was obvious to Brianne and me that this was a powerful tool to use in our curriculum, but we had a major snag: After the 30-day trial, we had stopped using Soundtrap. Remarkably, there was a happy ending. At the huge ISTE conference last year, I was telling the story of Soundtrap's success at our school to a few people among the 17,000 participants at the event and one of them turned out to be the CEO of Soundtrap. He was moved by the situation at our little two-stoplight town in Montana and within a month, I had a free site license for our school.
Ambitious New Programs
With Soundtrap in place this year, we've been creating new programs. I teach art as well as fifth grade and I'm using this recording software for my students to compose music to go with their art projects. I've released a couple of videos on Twitter of these projects and the results have been stunning. Brianne is having collaborative groups of her seventh graders write 30-second radio commercials using Soundtrap with voice, music and audio effects and her next goal is creating a podcast exploring the oral storytelling traditions of the Crow and Blackfeet Indian tribes.
The behavior of my previously unengaged fifth grader, who's now a sixth grader, continues to be impressive. His original Genius Hour really cracked his shell and he's come into his own, with much more confidence and better grades. He's still using Soundtrap in class and developing his own compositions. Our dream is for him to present one of his songs at our talent show. It's clear that technology can open doors for students of all learning types.
Swan River music teacher Brianne Fuzesy contributed to this report.