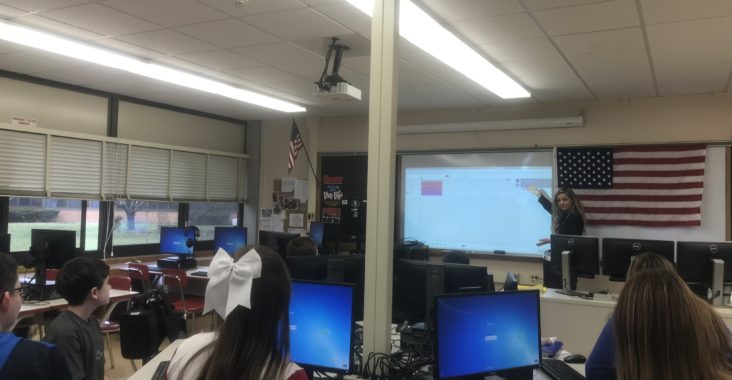 Long Island Educators Connecting & Sharing
January 4, 2019
We have had some incredible educators recently show up on the Soundtrap for Education team's radar. Meet Danielle Sorrentino, Karen Pace and Annmarie Buonaspina, educators from Long Island.
Soundtrap aims to connect Long Island educators and share their knowledge with one another to educate the youth in the area better.
Here's how it all went down:
Danielle's colleague Karen Pace invited the
Soundtrap
team to present to their entire middle school faculty to kick off their PD day this Fall. Karen had learned about Soundtrap for Education from Danielle who had used it the year prior in a well-resourced district. During her leave replacement teaching experience, Danielle had been mentored by Annmarie Buonaspina and helped her to design
a homegrown Soundtrap curriculum
. Danielle was committed to bringing Soundtrap to her students as a first-year teacher in a district with fewer resources and intermittent wifi connection. After the whole school Soundtrap session, Danielle sat with developers and designers from Sweden to talk through her workflow and process. She has overcome many technical challenges to bring the power of Soundtrap to the learners of
Jonas Salk Middle School
and has now since agreed to share some of her resources with our community.
Thank you Danielle, Karen and Annmarie for the work you do every day for our learners!
Educators – See below the great work that Danielle has been compiling and offered to share with the community!