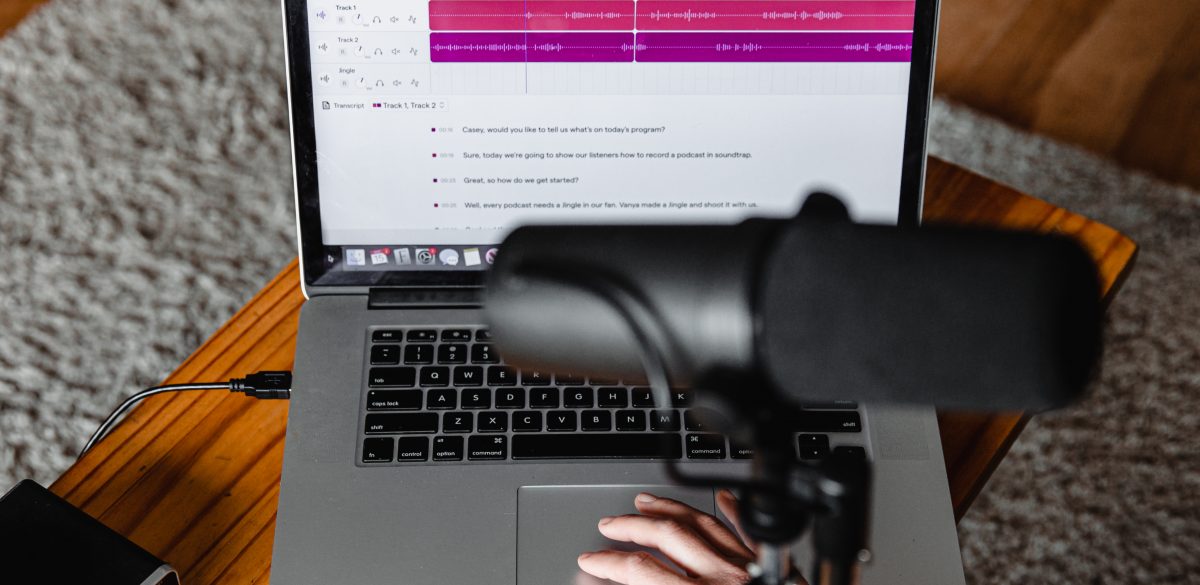 Japanese Teacher Uses Soundtrap for Podcasting
February 23, 2021
Liz Lee is a teacher who found her passion and shares it with her students at Cedar Heights Middle School and South Kitsap High School in Port Orchard, Washington. Her love is Japan and the Japanese language, and she's using podcasts created through Soundtrap to inspire a whole group of enthusiastic learners.
As a Korean American, Lee grew up in West Seattle and found herself gravitating toward Japanese language. While attending Whitman College, Lee became highly influenced by her Japanese instructors and immersed herself in the study. Her interest blossomed while studying and working in Japan, and she found the culture so unique and compelling that she couldn't get it out of her head.
While working at a Japan-related organization back in Washington State, Lee often traveled to discuss Japanese culture with students. During this process, she realized that she loved talking about Japan with young people and decided to follow a path that would allow her to share this interest. She received a Master's in Teaching from the University of Washington and then began teaching Japanese language to middle schoolers.
Reducing the stress of too much screen time
As the pandemic hit, Lee became increasingly affected by the stress associated with online learning and the massive amounts of screen time.
Determined to make a difference, Lee and her colleague Melissa Urushidani (another Japanese language teacher at South Kitsap High School) thought about ways to reduce screen time and student stress. Lee could tell based on her students' moods that they were being affected by spending too much time looking at the screen. As a millennial, Lee never imagined she could start hating her screen or feeling physically sick from too much screen-staring. And so Lee and Urushidani decided that podcasting would give their eyes a break, and it's been going very well so far. "I feel so much more human," says Lee.
Now the pair do a podcast every week. That's one day a week that neither Lee nor her students have to stare at screens.
Easy to learn
Lee went to a PD training session on Universal Design for Learning. The trainer, Lisa Berghoff, a Director of Instructional Technology in Highland Park, Illinois, introduced Lee to Soundtrap and played some podcast samples that children created. "She played us some of the clips from the [Soundtrap] blog," says Lee. "In one, there was a robot with elementary schoolers in the podcast, and I was blown away by the sound quality that these tiny children were able to create at that age."
Now Lee uses Soundtrap exclusively to create her podcasts. She had almost no previous experience editing audio or video but finds the process easy with Soundtrap.
Wednesday is podcast day for Lee and Urushidani. Because it is an asynchronous day, their time is not consumed by Zoom classes. At 12:30 every Wednesday, Urushidani and Lee jump on Zoom and talk about their students' podcast requests.
A Wednesday Cultural Podcast on Eating and Restaurants
Building the podcast
Most of the requests are cultural, kids wanting to know about holidays or restaurants in Japan. They want to hear about a typical day-in-the-life. Once Lee and Urushidani decide on a topic, they think of conversation questions. Typically, three to six questions are considered. Lee and Melissa try to make the conversation organic. "Students remark that they like hearing us laugh together," says Lee. "We're careful not to make it sound too scripted for the culture podcasts where we're speaking in English about our memories of Japan."
The language podcasts are much more challenging because Lee and Urushidani teach different levels of students. It's a constant challenge to match needs without boring some students while overwhelming others.
"I'm the only Soundtrap editor, and that takes a long time for me because I'm kind of a perfectionist," says Lee. "I like to add sound effects every 3 minutes to make them more real and engaging."
Changes, small and large
Lee has even dabbled with getting her students involved with the production. So far, two students have appeared in short cameos. She recorded them talking about their understanding of Japanese Christmas and winter holidays and put that into the podcast. In another instance, Lee had a heritage speaker whose mother is a native Japanese speaker. She decided to interview the student and his mother about their memories, their families in Japan and their experiences.
She is now considering using the collaborative capabilities of Soundtrap, bringing students into the mix by having them record remotely. Since everyone is already used to recording remotely over Zoom, Liz believes it would be a project that both she and the kids would enjoy.
The podcast is touching lives, and students love learning about Japan while they learn the language. "It's very flattering that we're getting all of this attention," says Lee. "We're just a tiny little district, but this attention is making me even more ambitious for future podcasts." Her work is a big hit, and for one magical day a week, screen-staring is replaced with caring. It's a great way to learn. As student stress is melted away, all that remains are the smiles on students' faces.
About Liz Lee
Elizabeth Lee is a Japanese teacher in Washington. She is a Board Member of Japan Arts Connection Lab (JACLab). She enjoys learning languages, reading, volunteering, and singing Japanese-style with students and friends. Currently, she is planning her school's 2nd Annual Japanese Spring Festival and re-learning Korean from her parents.