Inspiring a New Generation of Storytellers
April 28, 2021
The beautiful thing about life is that each generation brings with it a new generation of storytellers. Around 1873 – 1874, inside the Moat Brae House garden in Dumfries, Scotland, a group of school children were often found playing make-believe and pirates. It is here, in these "enchanted lands," where J.M. Barrie, the creator of Peter Pan, found his inspiration. The scenes that played out in the garden would eventually lead to the 1904 play that captured the imagination of the world's youth for the next 117 years.
Today, Moat Brae lives again, thanks to the generosity of a dedicated group of committed local people, led by the Peter Pan Moat Brae Trust. Determined to find a way to keep J.M. Barrie, Moat Brae, and the town of Dumfries at the forefront of children's literature, their vision resulted in re-opening Moat Brae as a literary destination for all ages in 2019.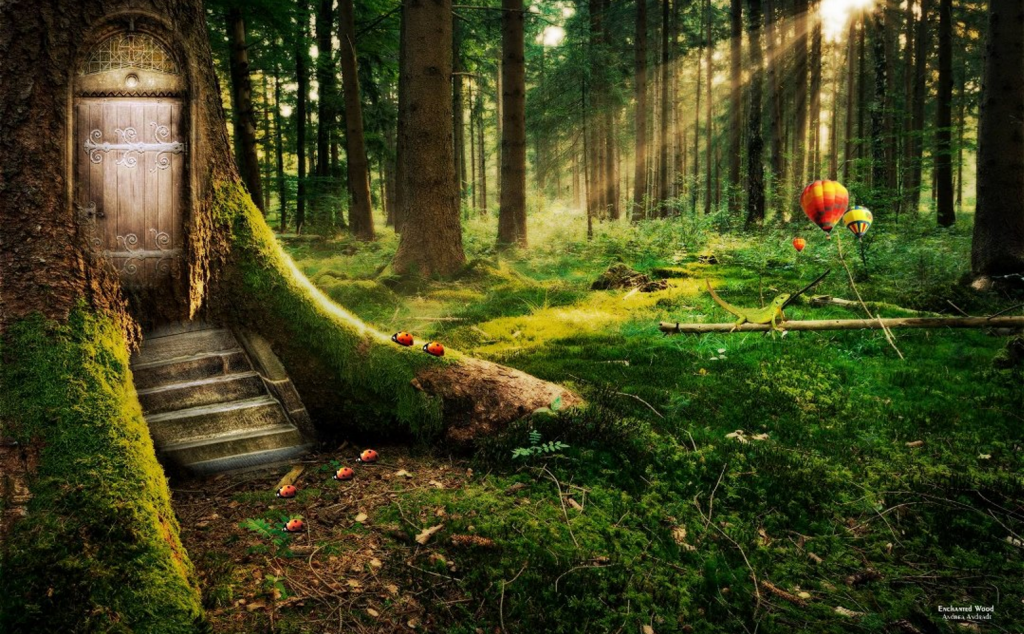 The Project Takes Form
It is here, with the now formed Peter Pan Moat Brae Trust, where the story begins. The trust Invited Kirkcolm, Leswalt, and Portpatrick Primaries of the North Rhins Partnership Schools in Dumfries & Galloway to participate in an exciting storytelling project. This initiative, organized in partnership with Scotland's National Centre for Children's Literature and Storytelling, is a project entitled 'Our Enchanted Lands,' a concept based on author J.M. Barrie and his creation of Peter Pan. The title comes from the name Barrie affectionately called the gardens of Moat Brae as a young boy.
Alan Cameron, an Education Specialist with Soundtrap, is a former Education Officer with Dumfries & Galloway Council and familiar with the schools and landscape. He was aware of the new National Centre for Literacy and Storytelling at Moat Brae and proposed an idea. "I approached them and said, would you be interested in extending your storytelling to podcasting, where youngsters don't just write stories or hear stories but can create them using audio recording technology that we would offer?" asked Cameron.
The idea took off when Cameron met with John Molloy, Senior Creative Learning and Engagement Officer at Peter Pan Moat Brae Trust. Molloy took Cameron's idea for the podcast and turned it into the beginning of 'Our Enchanted Lands' project. Molloy loved the idea of creating audio story podcasts where the kids can bring their own writing and cast it with their friends and then perform as a radio play – something not done before.
Cameron did the initial contacting of the schools to get them involved. The schools that ended up coming on board were quite remote. "That's what we wanted," says Molloy. "We didn't want to just focus on Dumfries and the 'Central Belt of Scotland' that includes Edinburgh and Glasgow, but instead go out and work with other communities. Alan was able to bring three primaries on board. He ran writing workshops with them so that they could develop their own stories."
With teacher and organizer Mandy Whorlow of Portpatrick Primary, the project really took full shape, and the student projects could begin. "We had some input on Soundtrap previously doing some music creation. From that, we were able to take it forward confidently when Alan Cameron came to see us and came up with an innovative idea of using it to create literacy writing and to do the storytelling part of it," said Ms. Whorlow.
"What I did find teaching, and the other teachers commented on it as well, is how motivated the children were to do this independently for themselves. It didn't take much for the teachers to do beyond the mechanics of using the software. The children hit the ground running and produced their own material. Everything you see and hear on the podcast is basically the children's own work," Ms. Whorlow added.
The Kids' Stories Are Amazing – And So Are the Skills They're Learning
Listen below to the student storytelling project: "The Adventures of Genova" by Portpatrick.
Just one listen, and you can get a sense of the participating students' creativity and imagination at work. To date, the children from the three participating schools have produced 32 finished story podcasts. Many podcasts have been released and continue to be released (published) on the Moat Brae Facebook page. Moat Brae says they will publish soon on the website as well.
Some of the students had previous experience using Soundtrap to design and record their own musical compositions. Some had no experience at all. However, all participants took part in a series of workshop sessions with their class teachers and Alan Cameron. They learned to apply many skills, including creative writing, recording and editing, timing and sequencing, cropping and overlaying tracks and enhancing transitions using the fade in/out facility.
According to Ms. Whorlow, "We'd look at scripting as another mechanism for writing, and from that, the children were able to take what they had learned, build on prior learning and apply it in this new context. They were able to make their own introductory music and enter sound effects. There was a lot of collaborative learning across our school with the partnership trial. The children were able to work collaboratively and build on their skills for life."
Ms. Whorlow was particularly impressed with the way the students took charge of the project. "The children were constantly assessing what they were doing and feeding back to each other. They were very supportive. I think it really develops their interpersonal skills to interact with others. They were the ones providing the feedback; they had full control of this project. It wasn't teacher-led; it was pupil-led," says Ms. Whorlow.
Looking Ahead to Future Projects
After the success of the enchanted lands project during COVID-19, Molloy looks to version 2.0 to expand and grow efforts after the pandemic. "Initially, the idea was that this is pre-Covid, and the Enchanted Lands would culminate in an extra physical exhibition at Moat Brae where we would showcase the audio material," said Molloy. "We're hoping to launch Enchanted Lands 2.0, targeting schools that are poor, rurally isolated and schools in areas of rural and urban deprivation". In the long term, Molloy is looking to do a storytelling-developing project working with similar organizations and national centres for children in Canada, the US, and Australia.
Inspiring a New Generation
Much like J.M. Barrie, the children who are creating these story podcasts are not only using their own imaginations, but they are also inspiring a whole generation of children to do the same. These kids' stories are entirely original and flow freely from their creative minds. The skills they learn are important, but perhaps the most significant benefit isn't the impressive skills they gain, but their exercise in imagination and creativity.
As an educator, listen to the children's podcasts and imagine your own students involved in a similar program. Storytelling is a powerful learning method, and the Soundtrap audio recording setup can help make the process seamless. Let the kids provide the imagination and watch the fun and learning begin.