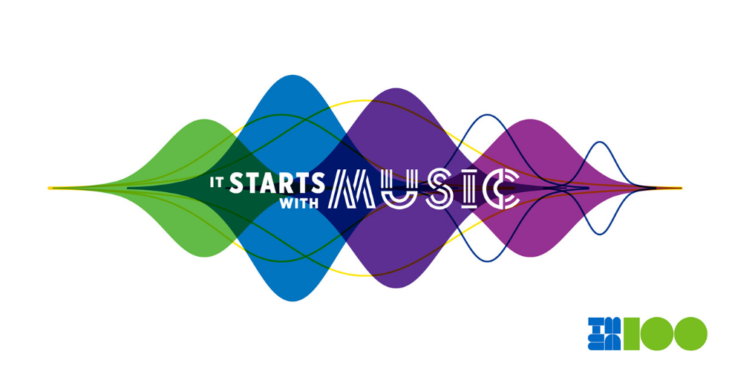 A First Time Music Teacher's Experience at TMEA
March 4, 2020
The following blog was written by Bob Habersat, a Chicago-area music teacher at Oak Lawn Community High School and co-founder of The Shed, about his experience at the 2020 Texas Music Educators Association (TMEA) Convention in San Antonio, Texas. Bob was the featured guest for Soundtrap for Education's booth. During the convention, Soundtrap for Education team's Taylor Haun also led two featured sessions, including Creativity in Any Music Classroom and Essential Skills for the Future Music Educator.
I've been to many music education conferences over the past few years, and let me tell you, being at the 2020 TMEA Convention for the first time was a bit overwhelming. From the dizzying amount of booths in the exhibition hall to the throngs of people wearing name tags, one thing is clear: the music education world is filled with amazing, like-minded professionals that want to make the world a better place one note at a time.
In order to narrow the scope of the conference, I spent most of my time attending clinics in the TI:ME area. There were music technology presentations from ALL of the big names in the field. People flew in from around the world with new ideas and different perspectives, but from everyone that I talked to, and from everything I saw, there was a common thread that linked everything together – music technology is technology to teach music.
In her session with Marjorie Laposte titled Let's Jam, Shawna Longol – the 2019 TI:ME educator of the year – said, "music is a human art" and that technology "should only be used to enhance, extend, and engage music learning." No matter how flashy something is, or how many crazy sounds it can make, sometimes it's difficult to take a step back from a new piece of technology and see how it fits into that model.
During the convention, I had the honor of presenting a session about ShedTheMusic's Production Through Performance Curriculum using Soundtrap with Paul Levy, as well as being the featured guest at the Soundtrap for Education booth. We showed our method for teaching students how to write, play, and record their own music using Soundtrap.
The feedback that we received after both of our presentations mirrored the feelings that inspired us to write the curriculum in the first place. It's difficult for students to gain musicianship skills in a music technology curriculum that starts with loop-based composition. Starting students with loops allows them to get to a product with little effort or process. Whenever students are introduced to music-making that requires practice, they sometimes push back and want to return to writing with loops. It's an example of product over process.
This idea was rearticulated by Gabe Herman, Vice-Chair of the Education Committee of the Audio Engineering Society, when I asked him what skills students need to get into a college audio engineering program during his session titled Prepare Your Students for a 21st Century Career in Audio. He said one of the best ways to prepare students is to "teach them the love of the process instead of the love of the product."
John Mlynczak, Managing Director of Noteflight, had a similar point in his presentation, Meaningful Assessment With Technology. He said that "learning happens in the process, not the product." John then further challenged his session-goers to reevaluate the way that assessment is done to reflect this statement. As someone who preaches process over product in his own presentations, this statement made me wonder if I am assessing my students accurately. It got me thinking about what I can do to be the best teacher I can be and I guess that's what TMEA is all about. It's a place to learn and to question your own practice. My experience at TMEA has left me feeling invigorated and refreshed. I can't wait to get back to the classroom and test some of these new methods of using music technology to teach music.
A studio version of Bob's TMEA presentation can be seen here.
Plus check out the Soundtrap for Education presence at TMEA 2020:
Missed us at the TMEA? Catch up with the Soundtrap for Education at the following upcoming events:
SXSWedu | March 9-12, 2020 | Austin, TX
Spring CUE 2020 Conference | March 19-21, 2020 | Palm Springs, CA
Personalization 2020 Conference | April 2-4, 2020 | Providence, RI