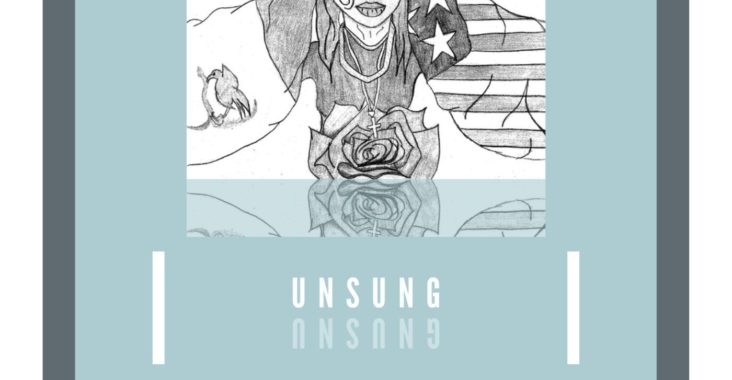 White Walls, Blue Doors…Facing Juvenile Life
October 30, 2019
Friends,
It's with both immense joy and profound sadness that I write this newsletter and ask you to take a few minutes to listen to the playlist of the top five songs from this year's music and youth advocacy initiative, Unsung.
My happiness stems from the attention to detail, the hard work, and the honesty that young people held in confinement in youth facilities across the country put into writing, producing and recording an incredible set of songs this October. I hurt because I can hear the talent and creativity in these songs, and I know how wrong it is that so many young people live amid violence, in segregated, poor neighborhoods, attend schools that don't meet their needs, and continue to get caught up in the juvenile justice system.  Instead, they should be loved and cared for, wrapped in our collective embrace.
Unsung is a pretty amazing project, one that couldn't have happened even just a few years ago, given how hard it can be to provide a meaningful education to those incarcerated. In an interview, a teacher at the Excel Academy, located inside of the juvenile detention center in Houston where students who produced this year's winning song are held, reminded us that just a few years ago teachers there were limited to handing students a short rubber pencil and a sheet of loose-leaf paper.  During Unsung, students work on laptops, access the Internet, and make music using the digital software, Soundtrap. Moreover, to produce the songs students work in teams, collaborating, huddled around computers creating beats, layering on multiple tracks, writing and re-writing lyrics, recording and re-recording their words. What a contrast from students working alone, on packets, restricted from moving or working on projects together.
"We wrote this song to wake up the nation. A nation that is ignoring gun violence and how it's affecting us, the kids, and how we see the world. This song is dedicated to the communities filled with violence." – Anthony and Keith, Student-Artists at Bartow Youth Academy in Florida, 'Pick Up The Love'
Hundreds of students from nearly 40 facilities across the country participated in Unsung. A great group of volunteers listened to songs and provided feedback to students. From there, our finalist judges selected a Top 5 and the Winner, a song called War, written and produced by three young men detained in the Harris County Juvenile Detention Center in Houston.
In War, (listen to the second stanza) the student songwriters remind us that in spite of the rhetoric claiming otherwise, young people don't want to be caught up in a war of violence and hate, and don't want to be isolated and forgotten. They want to love and to be loved, 'to come together to make something better."  Emphatically, they claim, "there can't be war."
My dear colleague, Christy Sampson-Kelly, who is working tirelessly with students in New Orleans, using restorative practices to help teens come together around solutions, keeps telling me: "Our young people are reaching out–they want to live, to be kids, to grow–but they just aren't able to see a future that includes them living to adulthood.  We have to recognize this, confront reality alongside them, and support them in seeing that future as something that can come true." Years ago, after a wrenchingly violent week at Maya Angelou–during which one student was shot on the way home and another was tackled and handcuffed by guns-drawn police right in our front lobby– a student grabbed me hard and told me: "Nobody wants to walk down the street afraid of who might be coming up behind you–a motherf—er with a gun or the cops.  I don't want this. None of us do." He was right.
We are honored to have worked with our friends at the Campaign for Youth Justice again this October, to run Unsung as a part of Youth Justice Action Month (YJAM). Thousands of teens charged as adults are still held in adult jails across the country, including in New Orleans where we operate the Travis Hill School–in spite of years of evidence proving how damaging it is to young people (you can hear it straight from a student in the song Juvenile Life: "White walls blue doors I swear to god this jail ain't right/now i'm facing 5 to 10 my juvenile life").  I encourage each of you to visit the YJAM website, learn what you can do in your community to ensure that young people aren't charged as adults or held in adult jails any longer, to do your part to end this war.
Peace-
David
Click here to listen to War and the rest of the top five songs from Unsung and help amplify our youth voices here!