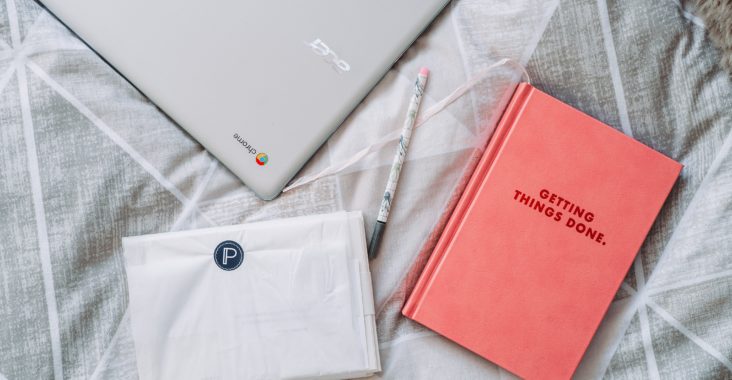 The Right EdTech Solutions for Your Classroom
July 1, 2019
Audio is a hot new way to learn and interact with information. Virtual assistants like Amazon Echo and Google Home and the rise of podcasting and audio books are easy indications that audio is on the rise as a method of communicating and learning. But how can you integrate audio projects into your classroom?
We've created this list of simple EdTech solutions that can be used in any classroom. It's easier than you think!
These simple EdTech solutions can be used in any classroom.
BONUS TIP: This framework isn't just for audio; you can use it for virtually any technology enhanced lesson!
Use audio to DOCUMENT learning
Students should learn and grow in your classroom every day. Just like a plant, growth is slow and incremental, but it is happening! Asking students to reflect on their learning is one way you can catch quick glimpses of that learning. Ask your students "what did you learn today…" The responses will be simple and unedited.
Here are some simple reflection question you can ask in your classroom:
What did you learn today?
What is one question you have about _______?
What is the most important thing someone should know about ______?
If your friend was absent today, how would you summarize today's lesson?
These types of questions are frequently referred to as "exit tickets" and are usually done in written form. Why not try audio? An audio reflection is short, unedited, and easy to capture. It should not take more than 10 minutes for students to record and post their reflection.
Audio reflections are a great way to DOCUMENT student learning. Verbal reflections are ideal for young students who aren't typing proficiently or students who struggle to express themselves in written form. I have done this type of assignment in my own classroom and am always struck by how special it is to HEAR my students rather than to simply read their response. The human voice carries so much information that written words.
BONUS: I created detailed instructions on how to set up and manage audio exit tickets using Google Classroom over on my blog. Check it out here!
Use audio to DEMONSTRATE learning
You have spent a lot of time creating engaging lessons and activities to help your student understand the causes of the  Civil War, how to factor trinomials, or why genetic variation is important. The aim of these lessons is to help students master a task, idea, or concept.
Reading about a concept isn't enough to help students master these important ideas; you need them to DEMONSTRATE their learning through creation. All forms of multimedia (audio, video, and images) can be used to demonstrate student learning. Ask your students to create something to demonstrate that they understand the key concepts or idea for the lesson.
Audio is an under-utilized medium for demonstrating learning. It is more immersive than a written or image-based project, but not as time-consuming as a video project. If Goldilocks was a teacher, she would do lots of audio projects because they are "just right".
Here are some sample assignment ideas for your classroom:
Create an audio recording of no more than 3 minutes explaining how to factor a trinomial
You are a young boy who ran away from home to fight in the Civil War. Record a dramatic reading of a letter back to your mother explaining why you left and felt compelled to fight for the north or south (pick one).
Select an article related to genetics that has been published in the last 12 months. Record an audio summary of the important points and conclusions.
These projects share a few common elements:
They require research and deep knowledge of the topic
Without a visual element, clear explanation and organization are critical.
A written outline or script will serve as the foundation for the audio recording
Careful consideration of audio elements to support the message (background music, sound effects, voices, speech patterns, etc).
Medium length: 1-3 minutes
DEMONSTRATION projects will require more time and energy. Editing and post-production of audio (adding background music, removing pauses, adding sound effects, etc) will enhance the final project, however, these elements should be secondary to the essential question or topic.
Soundtrap is a marvelous solution for DEMONSTRATION style assignments. Take advantage of the collaborative capabilities of Soundtrap to turn this into small group projects of 2-3 students. The built-in music library and sound effects make enhancing your audio track simple and easy. DEMONSTRATION projects should be designed so that they can be completed in 1-3 class periods. Time should be allocated for students to share and enjoy the creations of their classmates.
Bonus: If you have Chromebooks in your classroom, check out these ideas for having students create with Chrome!
Use audio to DISPLAY learning
Once or twice a year, provide an opportunity for students to DISPLAY their learning for others to enjoy. Providing students with an authentic audience will encourage students to take ownership of their learning which results in higher quality work. Display projects are hard and time-consuming. I don't recommend trying to do more than 1-2 display projects in a school year. DISPLAY projects should provide students the opportunity to self-identify as an expert in a particular topic or skill.
Here are some DISPLAY project ideas:
Create an NPR style news story on a topic of interest
Write a song to teach a lesson or idea
Create a dramatic reading
Record a reflection to accompany a physical project (a piece of artwork, poster, science project, etc)
Interview a professional to learn more about an occupation
Interview someone with the first-hand experience of a historical event.
Create a news report on a historical event
Produce a radio commercial
Record an episode for a classroom podcast
Create a man-on-the-street style experience to gauge student perceptions.
DISPLAY projects are designed to be shared with the world (not just your classroom). Be sure that you follow your school privacy rules as well as general copyright laws so that you can confidently share your finished project with a wide audience. Soundtrap is a full-featured audio studio with everything your students need to create professional sounding audio projects. You can record, edit, and export projects in common formats that are easy to share! Finished projects can be shared as a podcast or social media post. Headliner.app is a tool you can use to turn your audio project into a waveform video that can easily be shared on Facebook and Instagram. Anchor is a tool that will publish your audio project as a podcast so that it can be downloaded on Apple Podcasts, Spotify, and many more platforms. You can collect and publish each student audio file making it easy for parents and the community to subscribe and listen to the finished student work.
Audio is a simple yet fun way to encourage, observe, and showcase student growth. How can you DOCUMENT, DEMONSTRATE, and DISPLAY learning with audio in your classroom?
John Sowash is an experienced classroom teacher, former school administrator, author of The Chromebook Classroom, and founder of the Google Certification Academy. John inspires educators to use technology to connect with and challenge students. Schools around the world have invited John to come and share with them. You can connect with John via his blog (Chrmbook.com) or Twitter (@jrsowash).