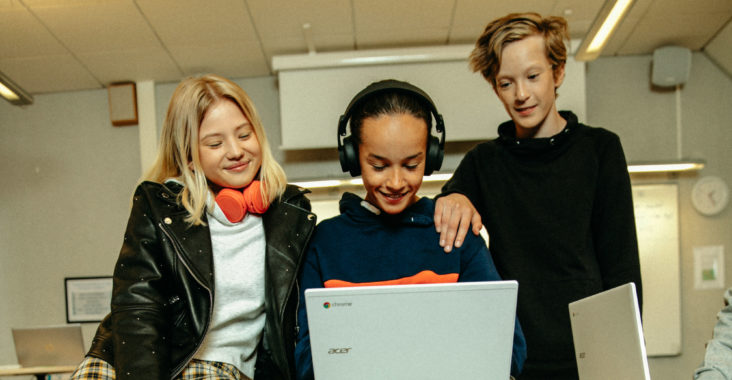 Spanish Students Find Ownership & Creativity
April 21, 2019
Spanish students find ownership and creativity with Soundtrap.
Soundtrap is a music creation software that allows Spanish students to learn about music production without any previous knowledge of the subject.
Below are just a few words we've recently received from one of our inspiring world language teachers helping Spanish students…
"Soundtrap has been a truly collaborative tech tool for my students learning Spanish. In our recent project, students who do not always attend class or do work for me actually finished their songs and presented them to the class. At the other end of the spectrum, students in our honors program were excited and excelled to figure out the technology, create a song that demonstrated critical thinking and creativity, as well as communicate more effectively to develop a better product. Overall, all my students benefited from the open-ended nature of the project such that they took ownership and accountability to research Soundtrap and other related music as the means to the end. Their final products were inspirational and completely astounding in how they were able, through close reading, to connect the song to the text. I definitely recommend Soundtrap as a collaborative tool for other educators to use within their classroom settings to help their learners access and employ other 21st century skills."

-Lyanne Terada, Horizon High School
Lyanne Terada is a National Board Certified Spanish teacher at Horizon High School in Thornton, Colorado. She has been teaching for over 20 years. She is currently teaching Levels 1 and 2. She is president-elect of the Colorado Congress of Foreign Language Teachers.