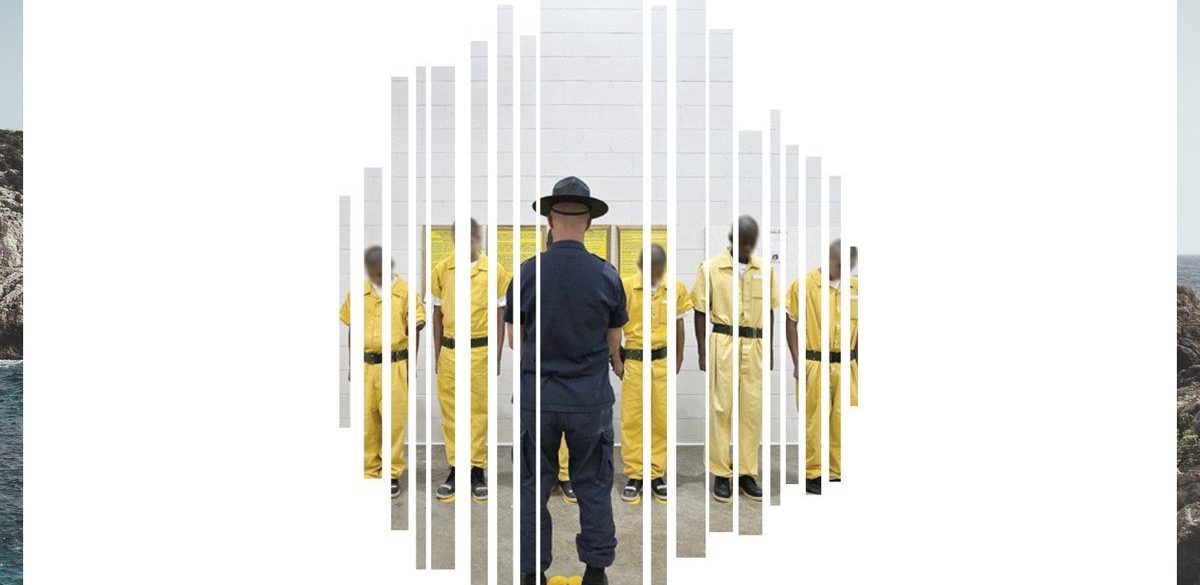 Creating Music in Juvenile Justice Facilities
November 6, 2018
Soundtrap has been partnering with the Center for Educational Excellence in Alternative Settings (CEEAS) to spark original musical creations among youth in American juvenile justice facilities. CEEAS works with instructors in these facilities to maximize teaching and learning in order to help students succeed after release, whether in further education or jobs. Soundtrap provided free licenses the organization's initiative – a competition called "UNSUNG: The Voices of Youth Justice." The goal of UNSUNG is to inspire imagination by having participants create songs that spur awareness of the issues impacting the lives of these young adults.
Seventy submissions from individuals and groups were turned into CEEAS, whose judges selected the 10 favorites from which a shortlist of five winners were picked. Topics ranged from social injustice to the desire to turn lives around. The ultimate favorite and winner was chosen by American musician, songwriter, record producer and philanthropist Aloe Blacc, creator of several international hit songs.
"Having access to simple, engaging tools that help express emotion creatively is great for all young people and particularly for youth within the justice system. Allowing one's voice to be heard through music is a time-tested way to generate empathy and inspire others." -Aloe Blacc
Soundtrap is an ideal vehicle to enable students to write songs and music themselves or collaborate on musical compositions. "We encourage students to express themselves, especially as a way for their voices to be heard," explained Kat Crawford, director of technology solutions at CEEAS. "Writing songs can be incredibly helpful. The kids had a blast using the tool and lots of them who didn't create songs were still inspired by the work of those who submitted. We're very optimistic about teachers continuing to use this tool in the classroom for the rest of the year. Soundtrap will be helpful in their curriculum, both as a song creation tool and as a podcasting tool." See Kat's curriculum resources here!
Daniel Wynne, a teacher at a youth facility in Florida, said Soundtrap was a unique model for student engagement and critical thinking. "The platform requires that students negotiate many higher-order thinking challenges in order to incorporate the many moving parts required in the creative process," he said, noting also that students' focus piqued during the rollout of UNSUNG.
"Music is something we can all tap into to express an emotion or feeling. Whether students are in local schools or juvenile justice facilities, Soundtrap helps inspire them to become excited about music and motivated about learning so that they can share their experiences and thoughts in a new and positive way." -Per Emanuelsson, Soundtrap Director
Kudos to all involved – A truly amazing and inspiring project!
Top Finalists
1st Place: Unsung By Zakiyyah C., Edson C., Alfonso K., Anthony L., Michael P., Beau W. at New Bridge High School at Rogue Valley Youth Correctional Facility, Oregon
2nd Place: System Failed By Tofia Vailea at Naselle Youth Camp School, Washington
3rd Place: Fed Up By K.H. at Hogan Street Regional Youth Center, Missouri
4th Place: A His Story Buried in Time By L.M. at Hogan Street Regional Youth Center, Missouri
5th Place: We All Belong By TH at Cypress School at Okeechobee Girls Academy, Florida