Back to All Events
Music empowered Deron Hall to escape hard living conditions and create the future he dreamed. Music can provide that kind of liberation for your students, too. He interviews musicians, producers and more about how music has changed their lives.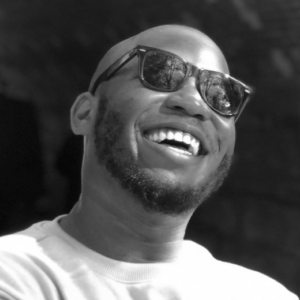 Deron has developed and led multi-million dollar social impact strategies executed by schools, nonprofits, philanthropies and others. A french hornist turned arts administrator, he began his arts admin journey as a senior leader of Cincinnati Outreach Music Project. Deron now serves as Assistant Director for Youth Programs at Carnegie Hall where he directs the teen strategies in and out of justice settings. His new project, Music for Liberation, aligns musicians, brands, and philanthropies to implement pathways to human flourishing for the oppressed.
Website: musicliberates.org
Instagram: @musicliberatesall
Twitter: @musicliberates
LinkedIn: linkedin.com/in/deron-h-baba974a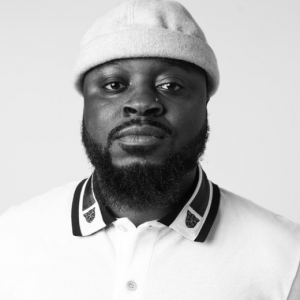 Zekiel Nicholson is a co-founder of entertainment company Since The 80s. His company delves in music management, label and publishing services. Since The 80s strives to be on the ground when it comes to fostering community around creating new industry pipelines.
Website: sincethe80s.com
Twitter: @zekest80s
Instagram: @zekest80s
LinkedIn: linkedin.com/in/zekieln/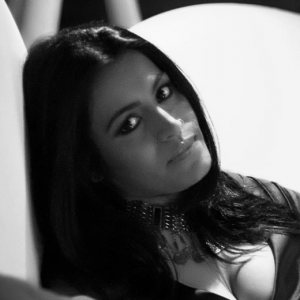 Falu is a Grammy nominated singer/songwriter who embraces numerous genres including Indian classical and rock. She is Carnegie Hall's ambassador of Indian Music and has performed for President Obama at the White House. Her debut album "Falu" was featured at the Smithsonian. In 2015, Falu was named in the 20 most influential global Indian women by the Economic Times. In 2018, she won the Women Icons of India award. She sits on the Recording Academy's NY Chapter Board of Governors.
Website: newkaryshma.com
Podcast: Falu on The Third Story with Leo Sidran
Facebook: Falu
Facebook: Karyshma
Instagram: @falumusic
Instagram: @faluandkaryshma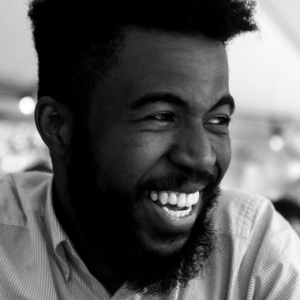 Joshua Bennett is the Mellon Assistant Professor of English and Creative Writing at Dartmouth. He is the author of three books of poetry and criticism: The Sobbing School (Penguin, 2016)—winner of the National Poetry Series and a finalist for an NAACP Image Award—Being Property Once Myself (Harvard University Press, 2020) and Owed (Penguin, 2020). His first work of narrative nonfiction, Spoken Word: A Cultural History, is forthcoming from Knopf.
Book: Owed by Joshua Bennett
Twitter: @sirjoshbennett
Website: drjoshuabennett.com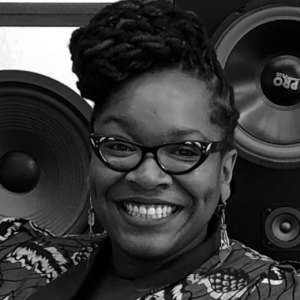 Tonya Dyson is a soul singer, songwriter, voice, serial entrepreneur and director of the Memphis Slim Collaboratory, a house to give future generations of Memphis musicians a place to gather, rehearse, learn and create legendary music again. Created in 2014, the Memphis Slim House offers musicians studio and rehearsal time, workshops and seminars, discounted rental of Slim House's and Melvin's Backyard, and the Front Loan program to provide loans to established musicians for touring, merchandising, event promotion and recording. Tonya is also the mastermind behind Neosoulville, a niche marketing & promotions firm that specializes in soul, hip hop and everything in between; Kickspins- the city's only black/woman owned record shop; and is the host of Soul School, a weekly radio show on the Shelby County Schools run station that educates listeners on the roots of black music!
Website: memphisslimhouse.org
Twitter: @tonyadyson
Twitter: @memslimhouse
Instagram: @tonyareneedyson
Instagram: @memslimhouse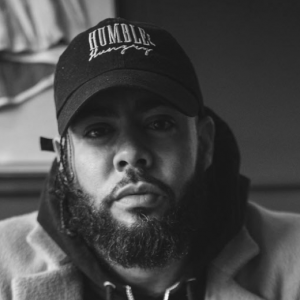 Franceschi was born and raised in the heart of Memphis, Tennessee. Dealing with life's struggles and controversies he quickly found an outlet through music. Developing his unique style at a young age, when he started to write and co-produce all of his music. As an emerging independent artist from south, Franceschi is thought by many to be the next up using his soothing voice and thought-provoking lyrics to give his listeners something brand new.
Website: iamfranceschi.com
YouTube: Franceschi "Circulate" Official Video
Instagram: @iamfranceschi
LinkedIn: Chris Franceschi
Back to All Events