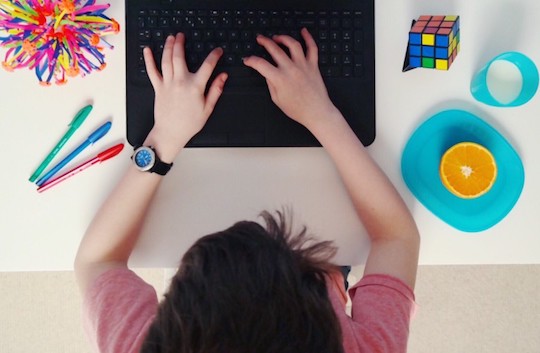 How to Present Soundtrap to Your Principal
March 2, 2017
You've discovered Soundtrap and can't wait to get it into your classroom…how do you move further and convince your decision-maker to pony up for student subscriptions in the safe, walled garden that is integrated with Google Classroom, Schoology and others?!
A meeting with your principal is an opportunity to share your vision, and here's how to present Soundtrap to your principal.
We have put together a sample email (adapt to your needs), as well as a few videos showcasing classrooms that have been transformed using Soundtrap for Education.
Sample Email/Letter
[School Name] [School Address]
[Current Date]
Dear [insert title of decision maker]:
I hope this finds you well. I recently came across an amazing teaching & learning tool – this platform offers an avenue for deeply engaged student creation and increased student learning. I would like to introduce you to Soundtrap for Education.  This DAW (digital audio workstation) is a collaborative, easy-to-use, completely online audio recording studio.
Soundtrap places the learner at the center, emphasizes collaboration, and fosters our learner's continued creativity both inside and outside the classroom. I want this for my students. I want this for all the students at [school name]. Podcasts, music creation, audio book reviews, foreign language practice, the list keeps going on!
This web-based platform will work on all of our school devices and the students will be able to access their projects from any computer, tablet or phone when they are at school, home, or riding the bus to their many extracurriculars. The cost will be less than $7 a student/per year.  The question is, can we afford not to offer this? Soundtrap is the universal and accessible technology I have been looking for. Please consider this purchase, rather investment, for our learners.
Respectfully Yours,
[Your Full Name] [Title/Teaching Assignment]
Use Cases in Schools
Schools across the globe use Soundtrap to engage students in music classes, history lessons, podcasting, and even world language. Below are stories from educators that use Soundtrap in their classrooms.
#1 – Story of Jilian L. Reynolds
#2 – Story of Benjamin Kelly
Sign up now and we will help you set up your classroom!